Making jewelry is my passion from simple minimalist to modern boho style pieces. I'm so drawn to modern geometric shapes that are simple yet make a statement. But simple doesn't necessarily mean easy.
Wire is my number one material whether it's sterling silver, gold filled and sometimes copper or brass. 
There's lots of steps involved when making a piece of jewelry. The first step is the design process which could involve some skethces in my notebook or just staring blankly at my work table until something pops in my head. Sometimes I'll make a prototype using inexpensive wire to make sure the design will work. 
Then to make the actual piece there's measuring and cutting the wire, filing ends, shaping, hammering, more shaping and finally polishing. I may also oxidize it for a darker patina instead of giving it a high shine. 
My many tools are essential to executing the job properly. I have about 6 pairs of pliers and 7 different hammers. Plus other tools like a jeweler's saw, files, and mandrels.
My favorite tool is my tumbler. It gets my pieces super shiny and also strengthens the metal so it's nice a sturdy.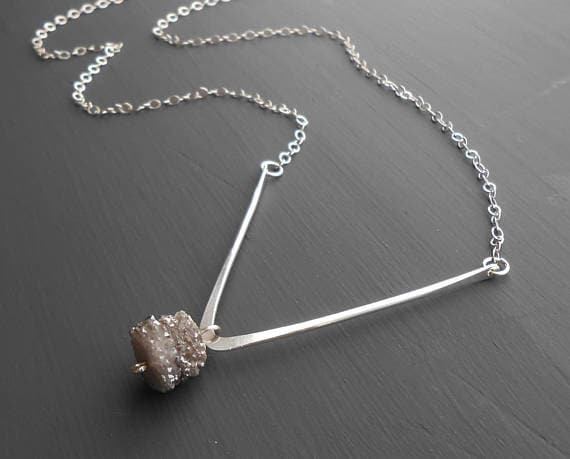 Then it's onto my website. I won't even get into the photo taking. That's for another blog post:)