I used to be a silver gal. The 90's was all about silver and gothic style and I loved all of it. Gold wasn't even in my vocabulary. Plus with my olive-ish skin tone and dark brown hair, silver looks good on me.
But lately I've really been getting into gold. Gold hoops seem to be the hot thing right now and I just love them. When I wear jewelry, I find myself reaching for the gold more often than silver these days.
I just added some 14k solid gold hoops to my collection. They're small but not too small and super lightweight that you won't even feel them.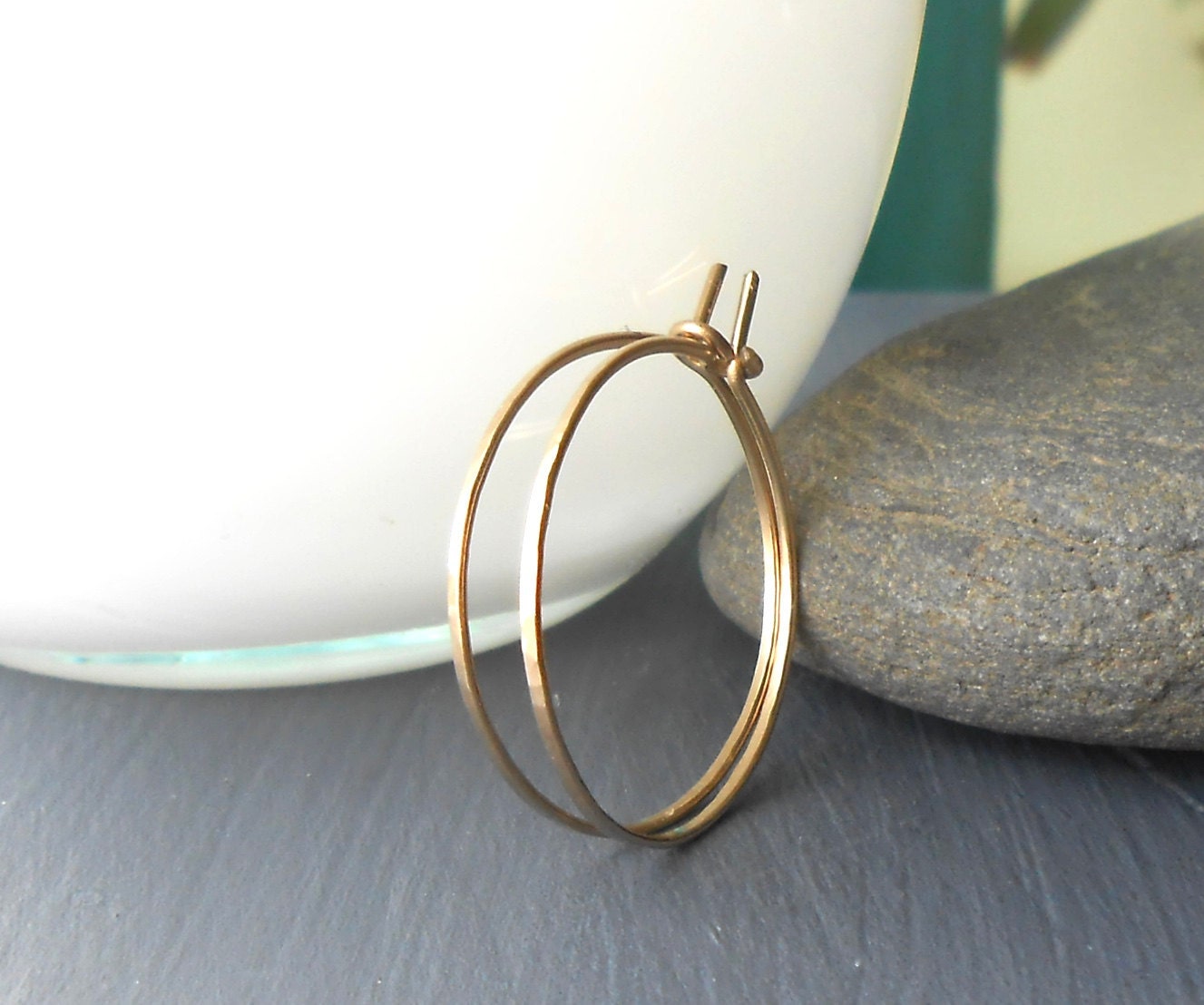 If you want the look of gold but want something more econimical gold filled is a great choice. It wears just like gold and can last for years. Usually the only thing it needs is a good polish once in awhile to bring back the shine.
I have several different gold filled hoops available, because frankly, I just can't stop making them!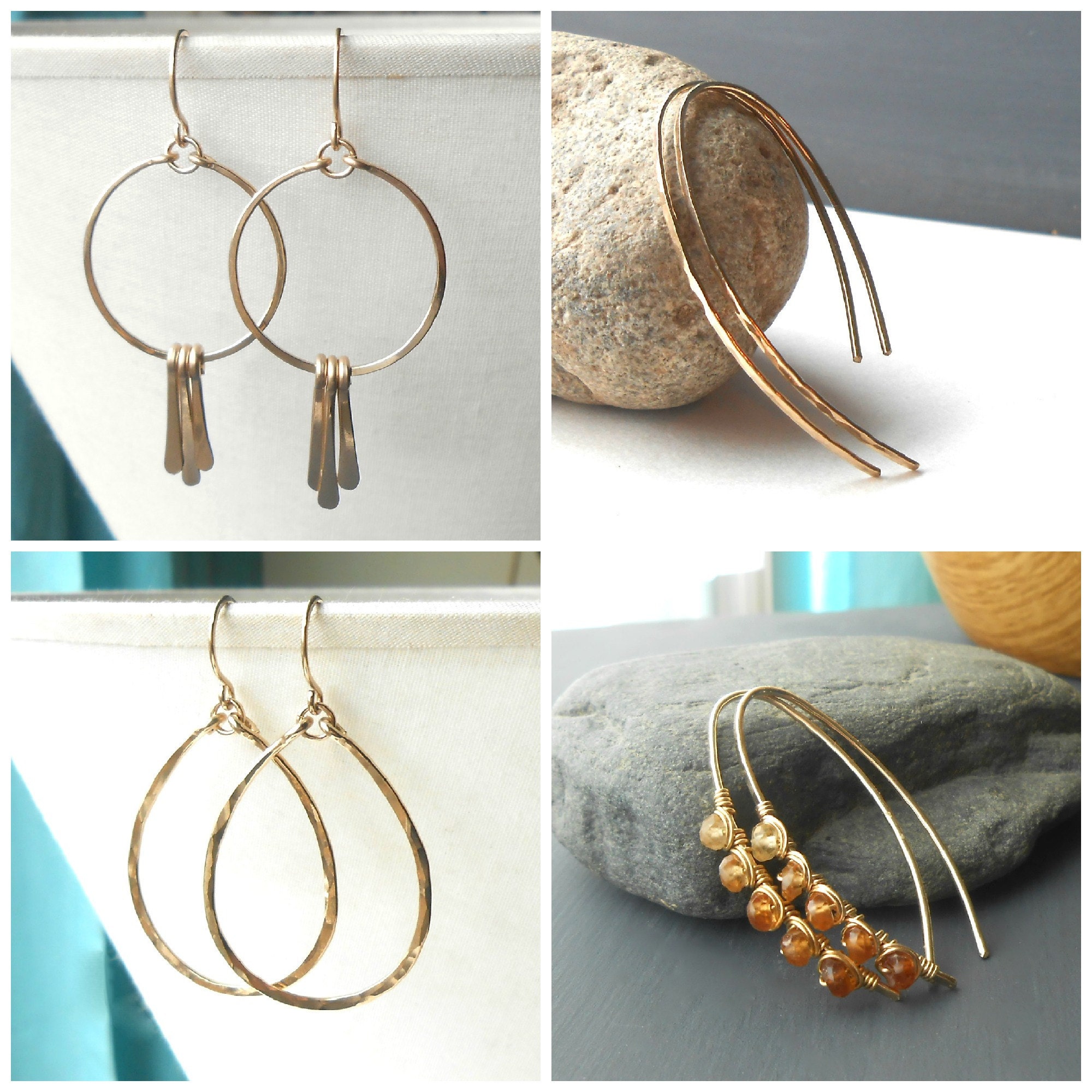 With summer right around the corner gold is a nice choice to show off that tan (spray or otherwise).