Druzy has become very popular in the jewelry world and has become a common term to describe different types of stone. Druzy is the natural formation of tiny crystals on a rock surface usually found inside a geode or larger pockets of mineral deposits.
The most common types are quartz and agate and mostly come in shades of grays and other muted natural colors. Amethyst drusy, which is a type of quartz, is also another popular stone that varies in different shades of purple. 
A lot of druzy on the market today is treated or dyed in some way. Titanium druzy is treated with a coating of titanium in various colors giving it a super shiny, sparkly appearance. 
I much prefer stones that are natural or dyed a somewhat natural color. No hot pink druzy for me:) Although, I am fond of the colorful agate slices. They are always great for a pop of color with a neutral top.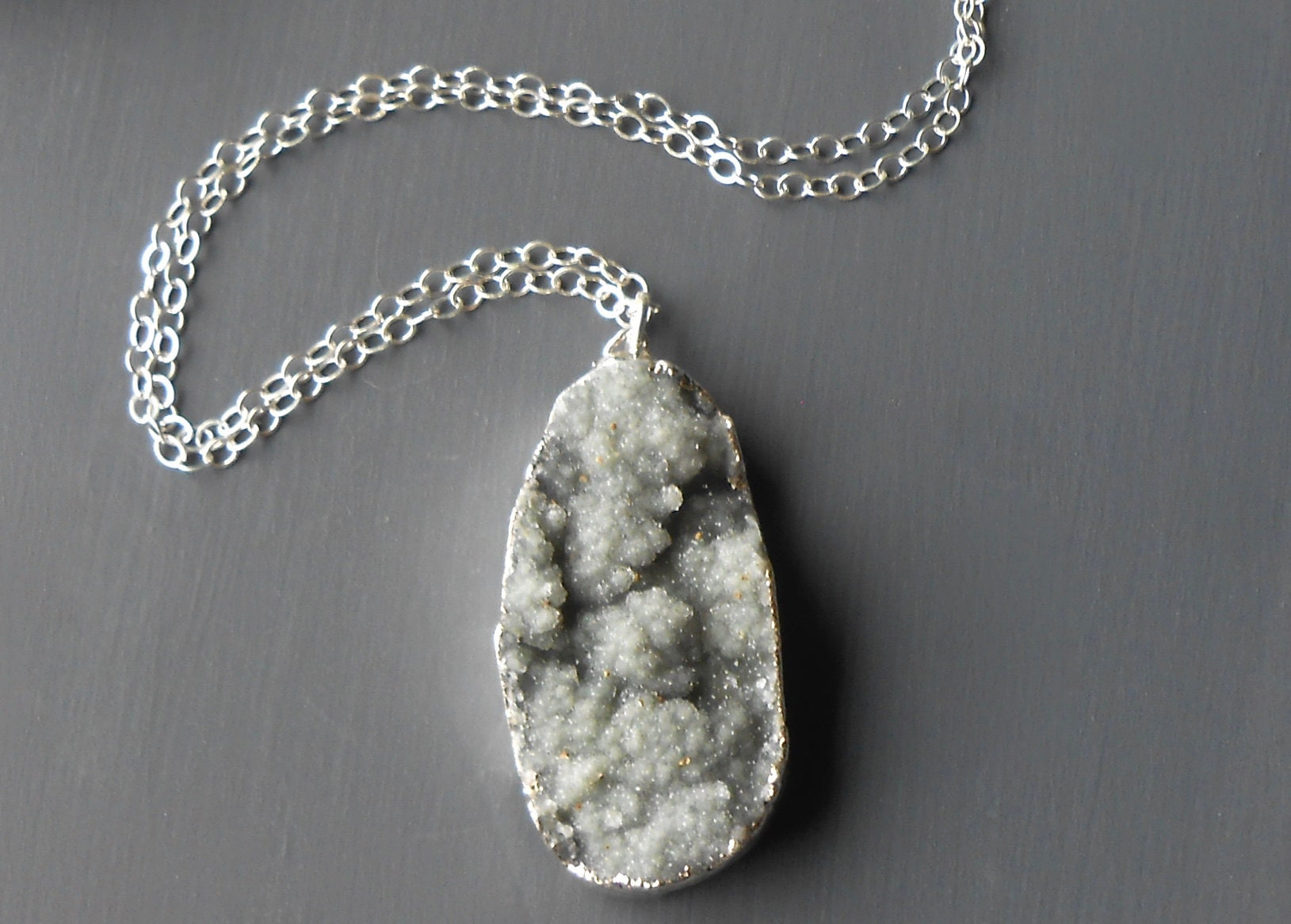 There is also faux druzy which is made from resin and treated with a titanium coating. It's a very pretty alternative to the real thing at a much lower price.
Druzy used in jewelry is one of my favorite things because it combines pretty sparkly stones with a touch of natural earthiness. 
Check out my selection of druzy necklaces here.