I love hammering. It's fun and gives jewlery a nice texured detail. When I first started making jewelry my first pair of hoop earings didn't turn out so well, so instead of scrapping them, I gave them a hammered texture and immediately loved it.
Since then I've tried to perfect my hammering skills. It's a great way to add subtle or not so subtle eye catching sparkle, without being too over the top. 
These hoops are a classic look that I hammer flat giving them a light texture.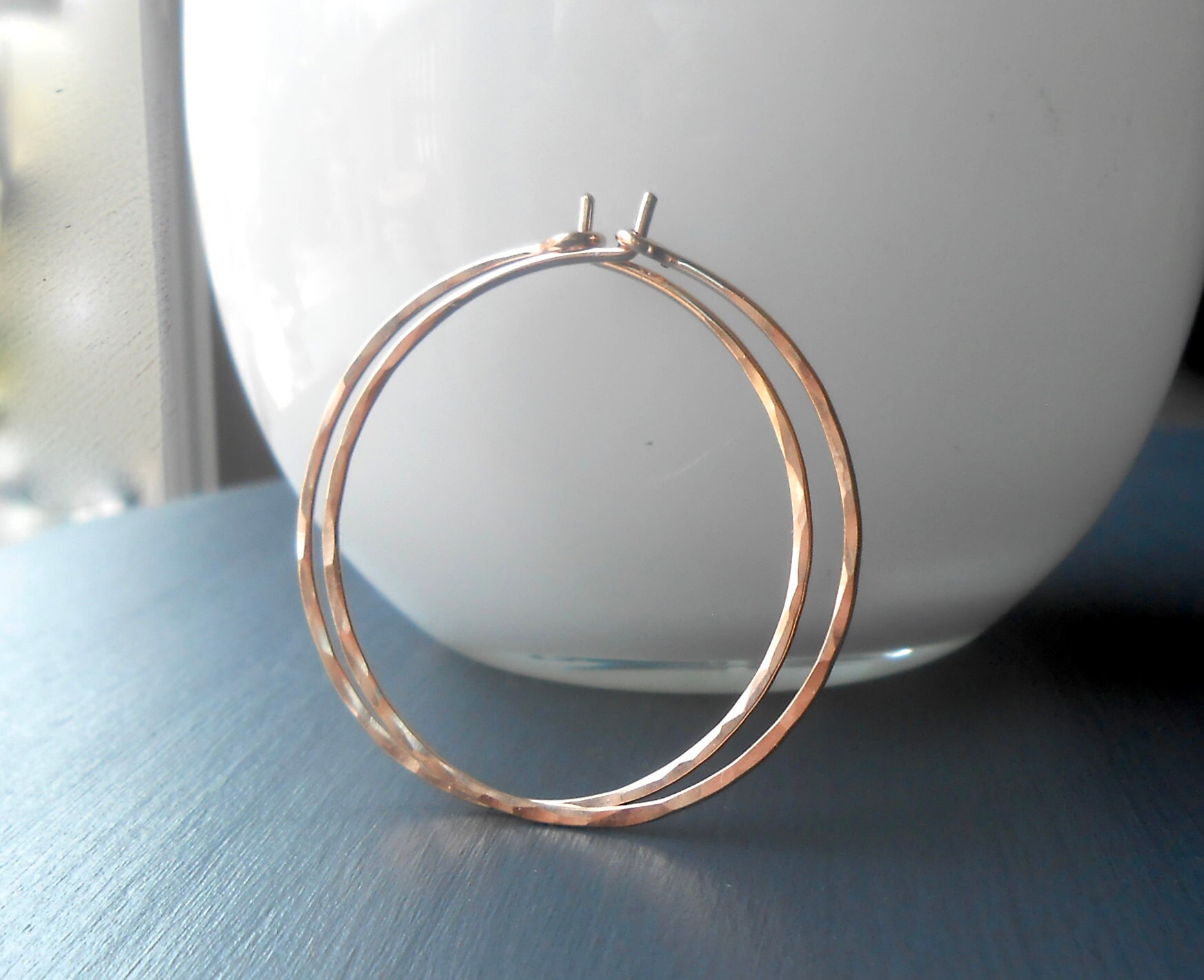 rose gold filled hoop earrings
I also started hammering them so that they have a flattened front and giving them a faceted look. This has been my new obsession. I absolutely love this look!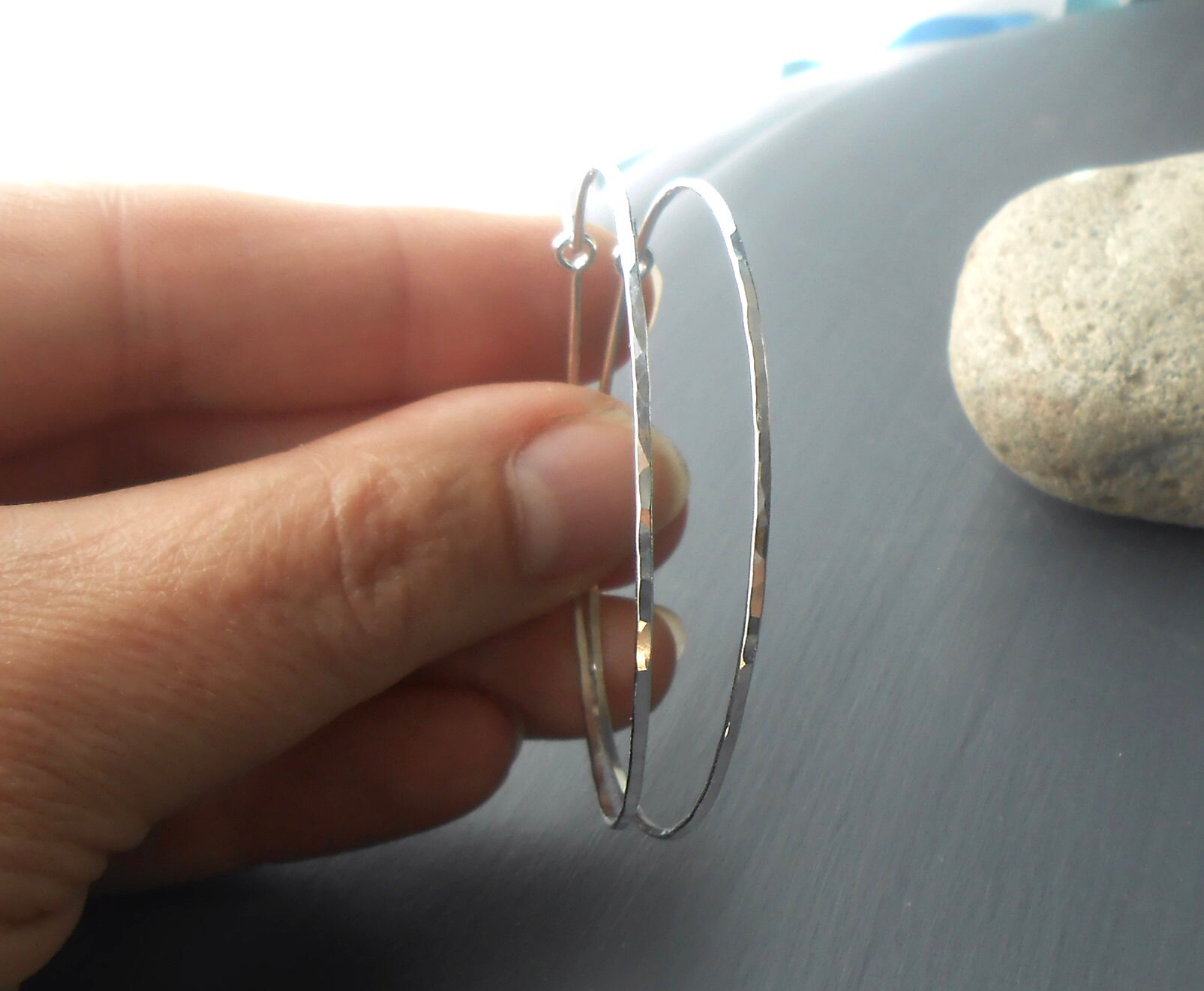 I've also used another technique using a special hammer that creates thin lines giving the piece a very unique look, almost like a bark texture.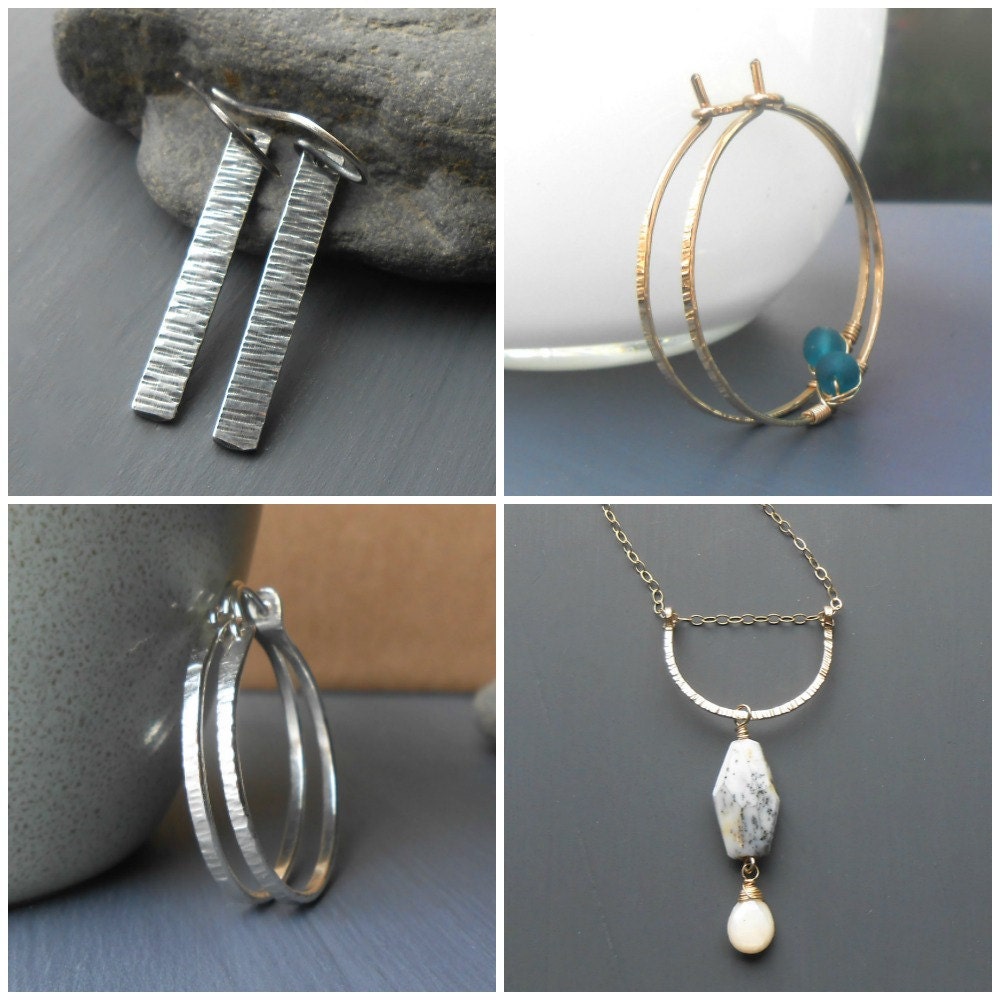 There's so many versatile ways to wear hammered jewelry and buying handmade is a great way to get an authentic hammered look. I've seen pieces that are made from commercial components that are simply cast which simulate the look, but just isn't the same when coming from a jewelry artisan.